When you go to Vegas, you want the full experience. You will want to do your research first and check what the best slot machines in Vegas are, and how you can find the most enjoyable slot games to say you've had a full Las Vegas experience.
In this guide, we're going through some of the best slots to play in Vegas, but first, we're exploring the criteria for a top slot game. What makes a good one?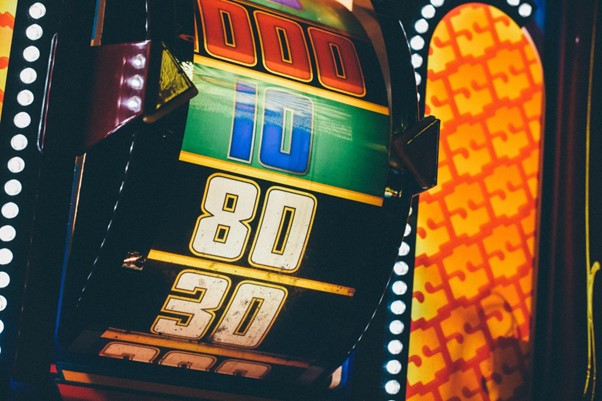 The Chance to Win Big
One of the things that people are looking for is the jackpot. When you go to Vegas, you know that you might not win with a lot of your spins, but there is the appeal of big jackpots to entice you in. Of course, the slots winning odds vary from one machine to the next, but some players don't mind a lower chance of winning if it means that they might get a shot at the jackpot.
A Decent RTP
The RTP is the return to player rating, meaning what percentage of the money staked on the game that is put back into a "pot" for the players to potentially win. If the RTP rating of a slot game is 97% that means that 97% of all that players' stake goes towards making up prizes from the game, with 3% being the casino's profit.
You might decide that your favorite slot machines don't have a very high RTP, but you like playing them and they have a decent potential jackpot, but if you are looking for the best returns, this is something to consider.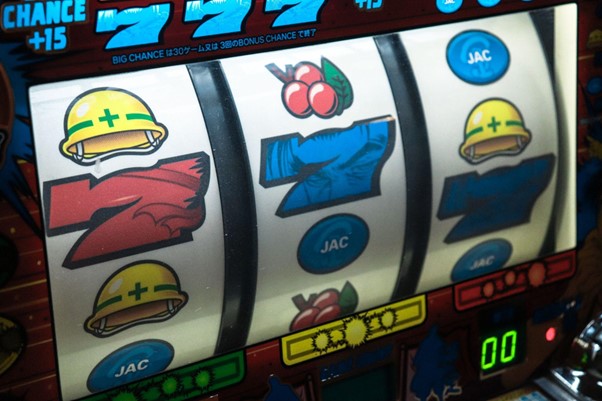 A Fun Game
Not all slots are created equal, and certain slot games are a lot more exciting than others. Some slot game developers just have a knack for making games that people love to play, and this often involves making slot games with awesome graphics, cool sounds, and a thrilling layout.
The Choice to Play How You Want To
Do you want a slot game with a choice of different stakes? Perhaps you are looking for something that allows you to choose how much you stake in each game. The point is that there are so many different games in Vegas these days that you should be able to choose exactly what you want to play.
Best Slot Machines in Vegas
Once you have considered the criteria for the sort of game you are looking for, it is time to go ahead and experiment. Many of the slots you can play can even be tested out online (though be aware that the experience in person is always going to be slightly different, and sometimes more enjoyable).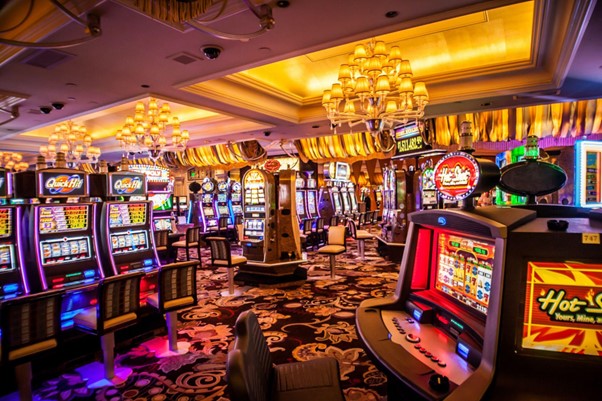 Mega Moolah
A lot of casinos will even advertise the fact that they give their players the chance to play this game. Mega Moolah is a real sensation, and it has had some incredible jackpots over the years. Mega Moolah's progressive jackpot once paid a player €19,430,723.60 in Europe. This is not the only time that they have given some absolutely huge wins to those who hit the jackpot.
Wheel of Fortune
Ever watched this game on the television and wished you could get involved? Well, now you can!
Wheel of Fortune has translated so well from the television game to a slot game and it has loads of different versions that you can choose between. It is in a lot of locations and some of the best casinos on the strip.
The bonus rounds also allow for that extra bit of excitement, meaning that you can potentially spin the money wheel and win bonus, or cash prizes. This isn't like a classic slot game, because of the fact that it has been based around the TV game, and this means that it is good for those who are new to Vegas. It's such a fun option for those who want to go to Vegas for a vacation and there are many reasons why this is so very popular.
Triple Red Hot 7s
This game has more of a traditional feel to it. This game has an old-school feel and has been popular for a long time now. Someone who finds all the fancy new ways of playing frustrating might find that this is a good alternative.
It has a simple layout and it is easy to understand, plus it has multiple reels and chances to win. You can still enjoy the bonus games as with a lot of the other types of slot games.
The reels are kept to three so it is easy to keep up with, with not too many lines. The bonus round is great for adding multipliers and free spins but it doesn't add anything like complex mini-games. Not everyone likes having to work out exactly how to play.
Megabucks
The name certainly fits the bill. Megabucks is definitely one of the best options for those who want to get a high win percentage, and even the chance to win some relatively large jackpots.
The game itself has a huge number of pay-lines and there is also a progressive jackpot that some of the Vegas casinos allow you to buy into, meaning there is a chance that you might be the person who just gets that huge win.
In fact, Megabucks has an interesting history as it was the first wide-area progressive jackpot in the world.
The Monte Carlo
When you go to Vegas, can you really resist having a go on a game that is called "The Monte Carlo"?
It is a standout machine and it is taller than most actual machines because it has an exciting roulette wheel within, owing to its historic design that incorporates European themes of gambling. There are free spins, multipliers and more, and the roulette wheel also has different winning amounts.
The great thing about this is that you get a couple of games in one, with the feeling of watching the roulette wheel as well. Simple to get to grips with, and a truly awesome game to play.
Summary
Everyone who goes to Vegas and plays different slot games and table games tends to come up with their own verdict. The best slot machines in Vegas to choose between are arguably those that are on this list, and you should certainly have a watch of the games to see if they are the kind of slot game you are looking for while you are walking around Las Vegas looking for some fun on the strip. Slot games are always down to chance, but you never know when it could be your lucky day to play.